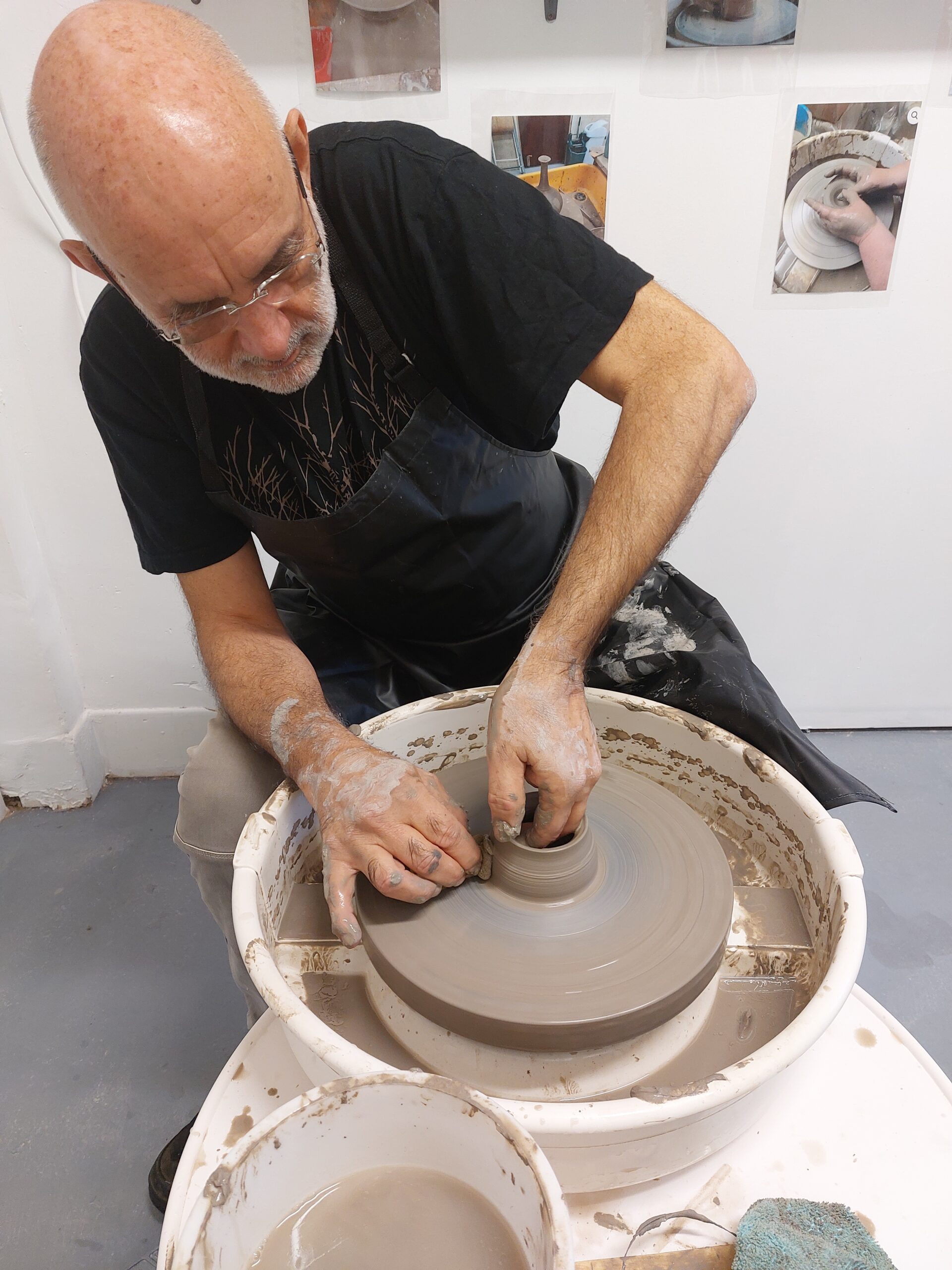 The first piece of pottery I remember making, at Secondary school using a mould, was put into service by my mum to catch drips.
I was married to a puppeteer, Caz Frost, in the 90's and gained confidence using clay by spending a whole week fashioning a puppet's head at a workshop run by an Israeli puppeteer.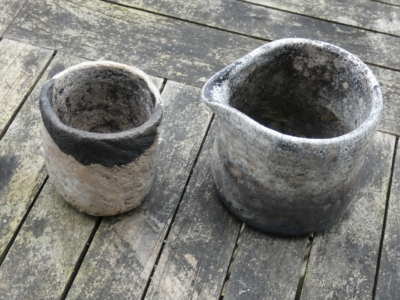 I love making raku pots – there's something about being able to use natural materials first hand, digging up clay, digging a hole and building a fire.
These are two raku pots that I made with Phil Pearson at Halton Mill in 2018.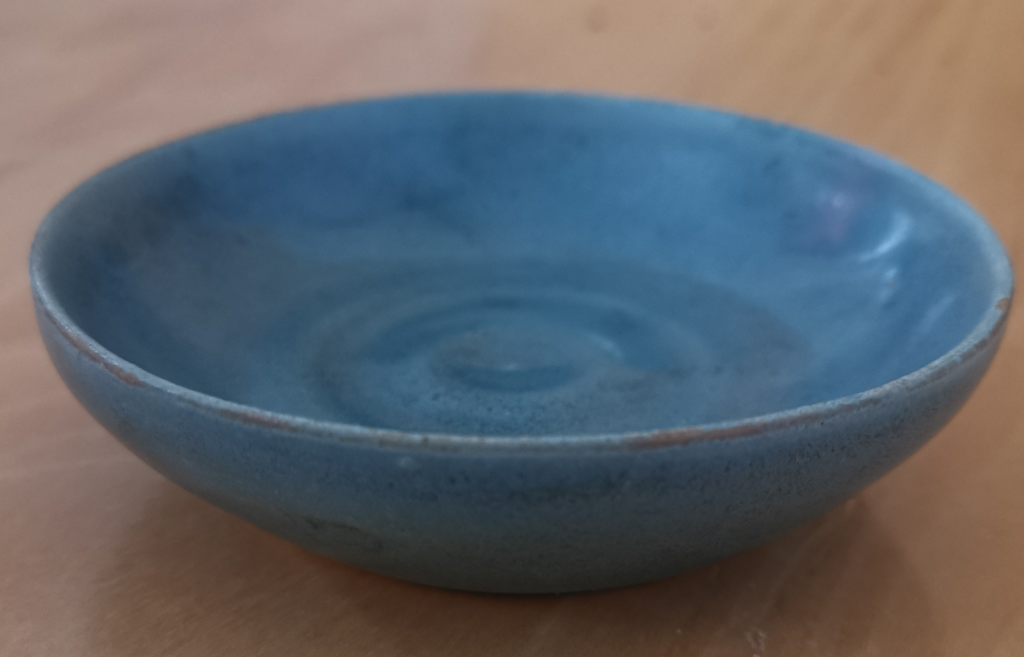 I have just started taking lessons using a wheel with a local potter who has a studio at Halton Mill. I made this bowl without any assistance, and am looking forward to my next lesson in a week or two when I will be making a bottle.